Category
Idea
Design
Technology
Campaign
Manterrupting is a toxic behaviour that stops women from expressing their ideas at work, at home and in society as a whole.
There is no point in having many women around the table if they are not given the opportunity to express themselves.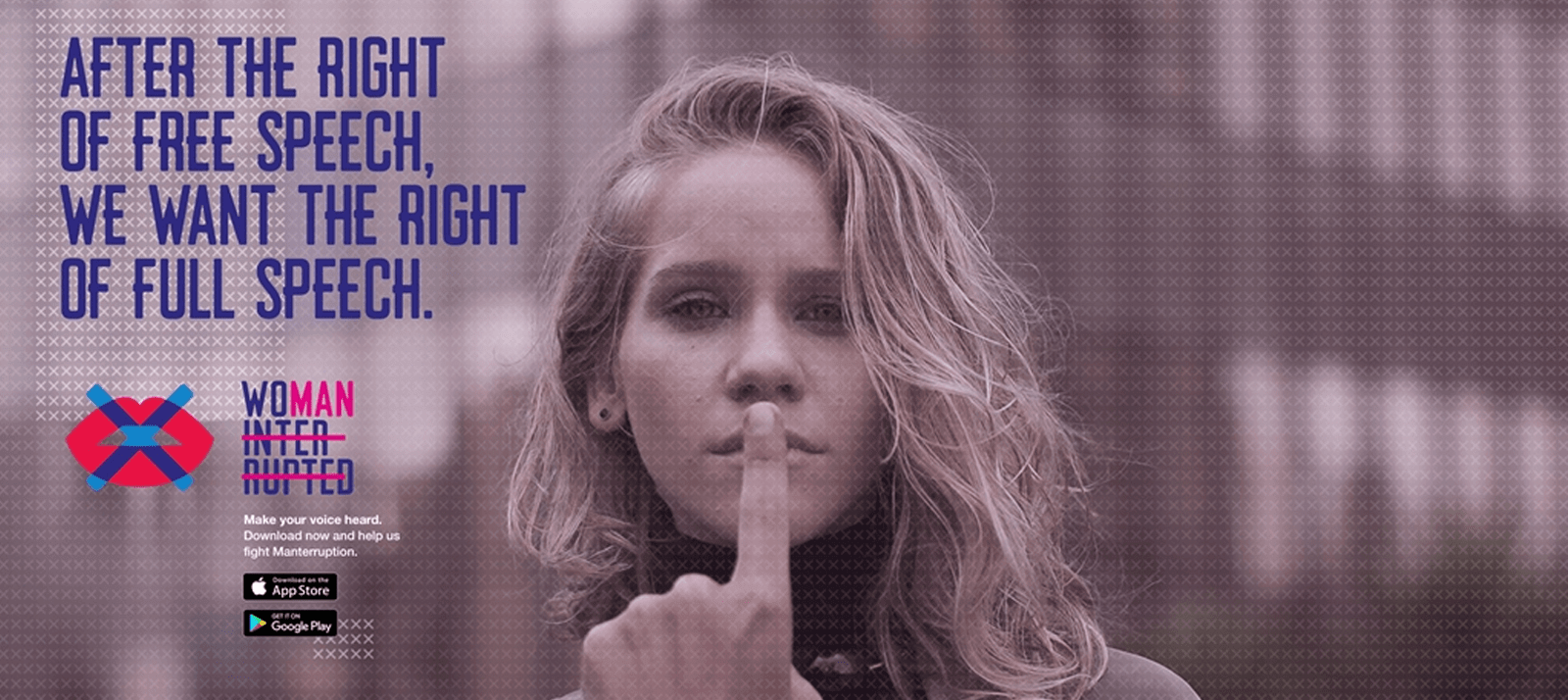 To help change that we created an app that uses the mobile's microphone to detect Manterrupting in daily conversations and discover how much women are being interrupted.
Using the microphone on your device, the app detects whenever a male voice interrupts you (women) and whenever you (men) interrupt a female voice.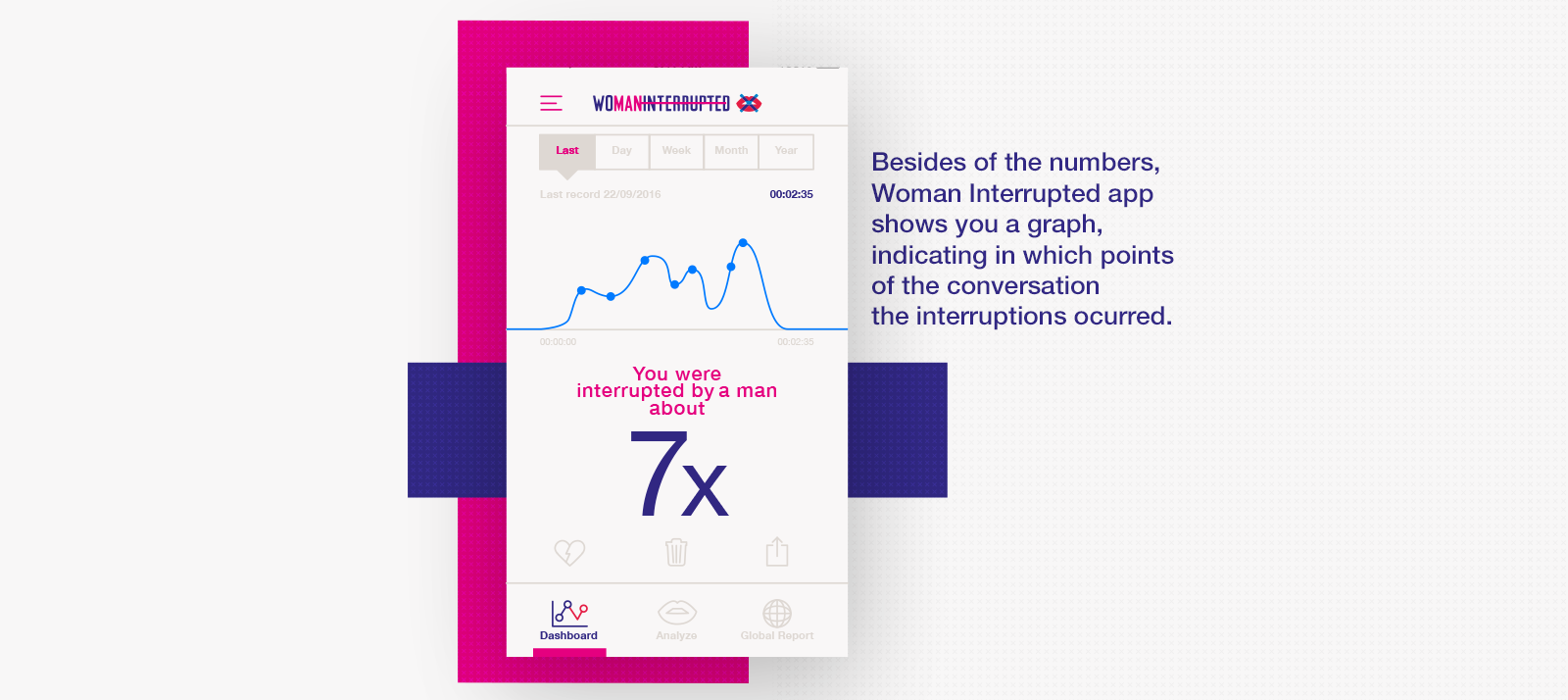 A report of how many times you (men) interrupted a woman or how many times you (women) were interrupted is generated daily and all this data is gathered globally and can be used for research and people who want to study more about manterruption.
Results
- Downloaded in 174 countries
- 15.000 downloads on launch day
- 700 million impacts generated by spontaneous media