The Olympics in Brazil gathered athletes and enthusiasts to celebrate the spirit of olympic sports in one of the most beautiful cities in the world.
To ensure that the event reached new heights of quality and organization, we produced the official portal of Rio 2016 to be the hub of everything that mattered during the event's schedule, so performance and safety were worked on and thoroughly and constantly tested, ensuring a great experience to sports enthusiasts with a 99.99% website up-time.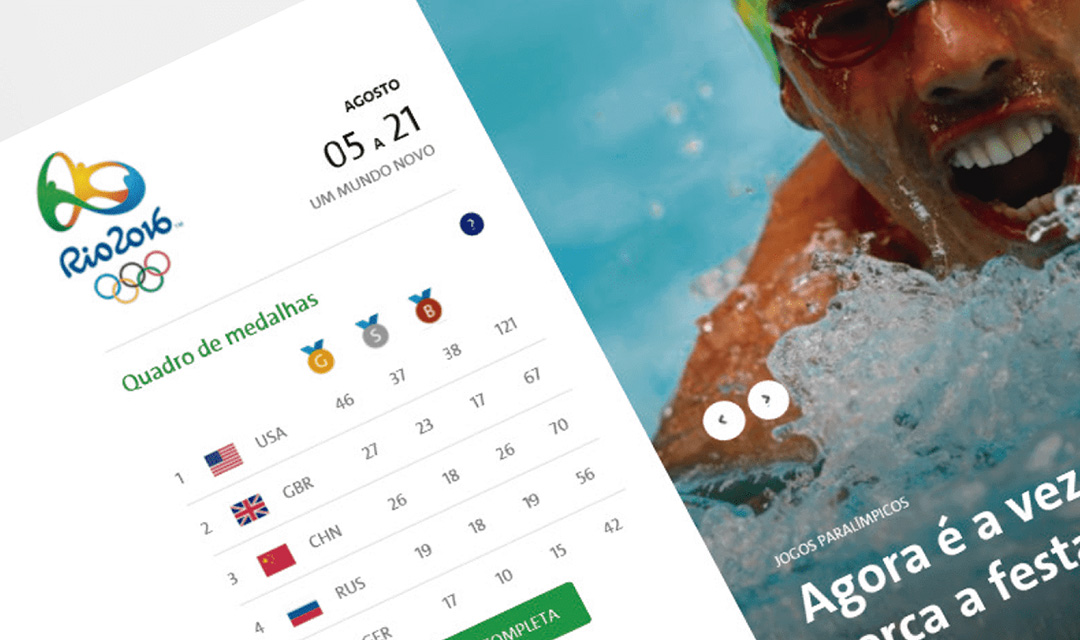 Rio 2016 set new records for global visibility and awareness, it also set new standards for legacy planning.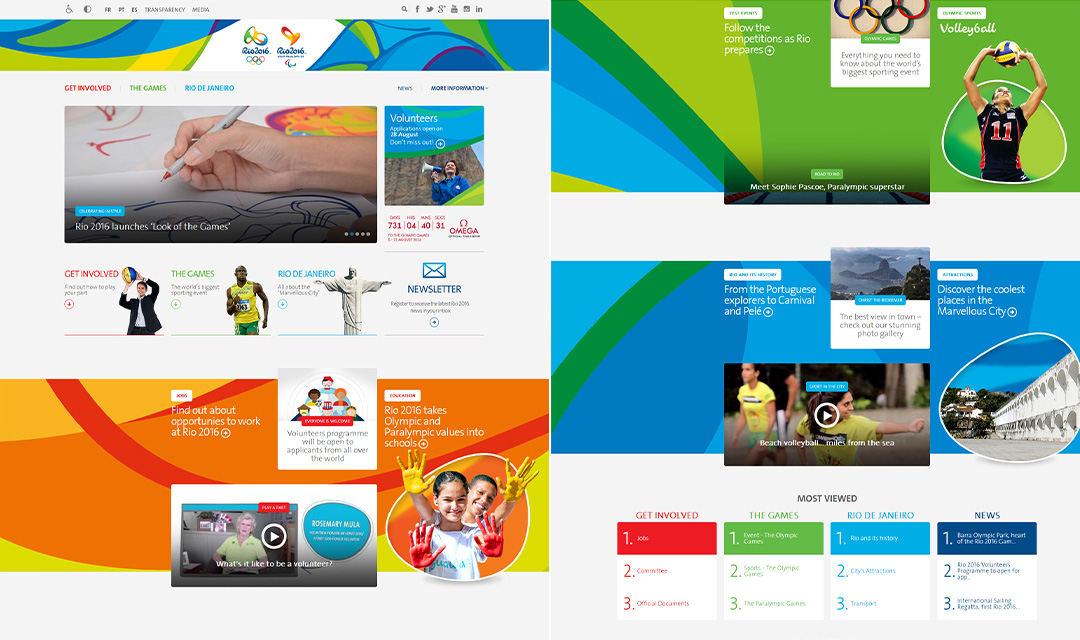 Results
- ~3.000.000 website visits per day
- 46.993.698 website visits during the Olympics
- 467.302.905 website visits in total